Merry Christmas Beloved. We survived the year!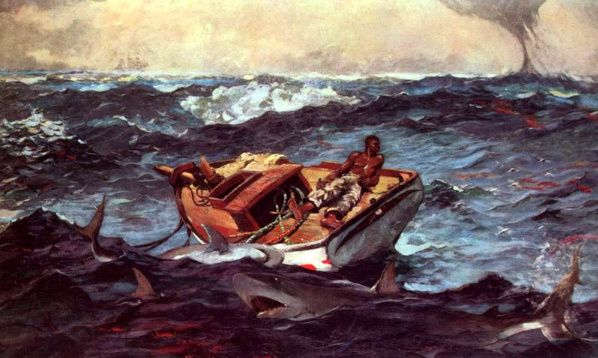 Golf Stream by Winslow Holmer * New York Art Institute
May 2010 bring our ship back home.
PS A buff President Obama amongst the Republicans
Afghanistan churns in the back ground, as in the distant fog NATO appears in the form of a ship.
Such an old historical painting can really speak volumes of the present political scene.
Ann Marie O'Dell, 2009