Friday 3/6:
11:00 AM Eastern, 10:00 AM Central, 8:00 AM Pacific
Ann Marie, an Acclaimed Tarot Channeler, will give Free Angel Readings on romance, career & all things life. Read Palms! Palmistry lessons for entertaining at Summer Parties will be given. 347-326-9445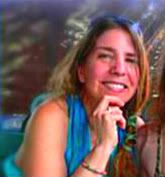 As warm weather comes apon us, as well as financial recovery, what better time to become the entertainment of up and coming summer parties? Yes! You can be a Palmistry Deva! Ann Marie will give you Palmistry Basics on reading at your next summer gathering. Everyone loves a Palm Reading ...and its a great way to make friends and have interesting dates.
Call for Free Reading: {347} 326-9445


Time:
11:00 am Eastern, 10:00 AM Central, 8:00 AM Pacific
Click to Listen to Show Friday March 6th
1 Hour of Master Tarot Readings & Palmistry Lesson
URL
View WebSite
{register to join chat room and meet friends!}