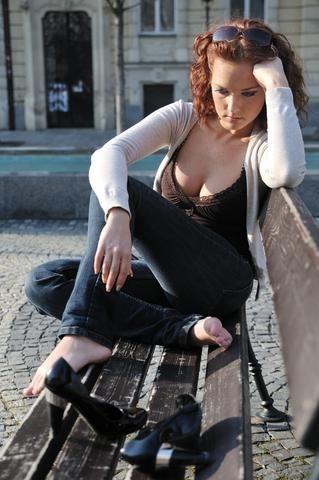 She believes that his silence means he is thinking about her. She calls often to remind him that shes hoping they will get together soon. He thought it was cute at first; then he started acting as if she were a stalker. Instead of taking the hint she began to call more, explaining that stalking was the last thing on her mind. Of course the more she emailed and called explaining herself, the more like a stalker she appeared. He called her "Velcro Woman."
WHAT IS A VELCRO WOMAN?
A Velcro Women, whether friends or lovers, sticks tight and won't go away. They often need reassurance that you do not think of them as clingy. They get mad if you spend time with other friends besides them. A Velcro lover wants to spend every moment with you.
THE VELCRO WOMAN DOES NOT GET IT.
Because so many run from "Velcro Woman's" desperate grasp, she sabotages every possibility for a close connection. People sneak behind her back to socialize, afraid of her tears. She just does not understand alone time since she fears her own. She can't find friends that NEED as much as she does. Although she gives gifts, loans money, and can be sugar sweet, people do not realize there's a silent code to her favors. You spend ALL time with her from then on.
SO AREN'T WE ALL DESERVING OF RESPECT?
Absolutely! But demanding someone's time all to oneself becomes a prison. Soon lies, sneakiness and fighting begin. There is something sexy about a woman that spreads herself around to have lunch, a beer, coffee and see a movie with a few people. It says "I have a full life". People feel "safe" with someone that will not stick like Velcro. Even a relationship needs time to bond with other friends to give interest and variety. Time together becomes sweeter.